GOLD AMBER Project
GOLD AMBER has its origin in a request to produce a replica of KLON CENTAUR to replace it in a compact size.
In 2012, a gold KLON CENTAUR arrived to me.
"I want to treasure this model. I want you to make a replica and if possible, make the plain strings sound and gain a little DEEP." The message was attached.
The GOLD AMBER project has begun.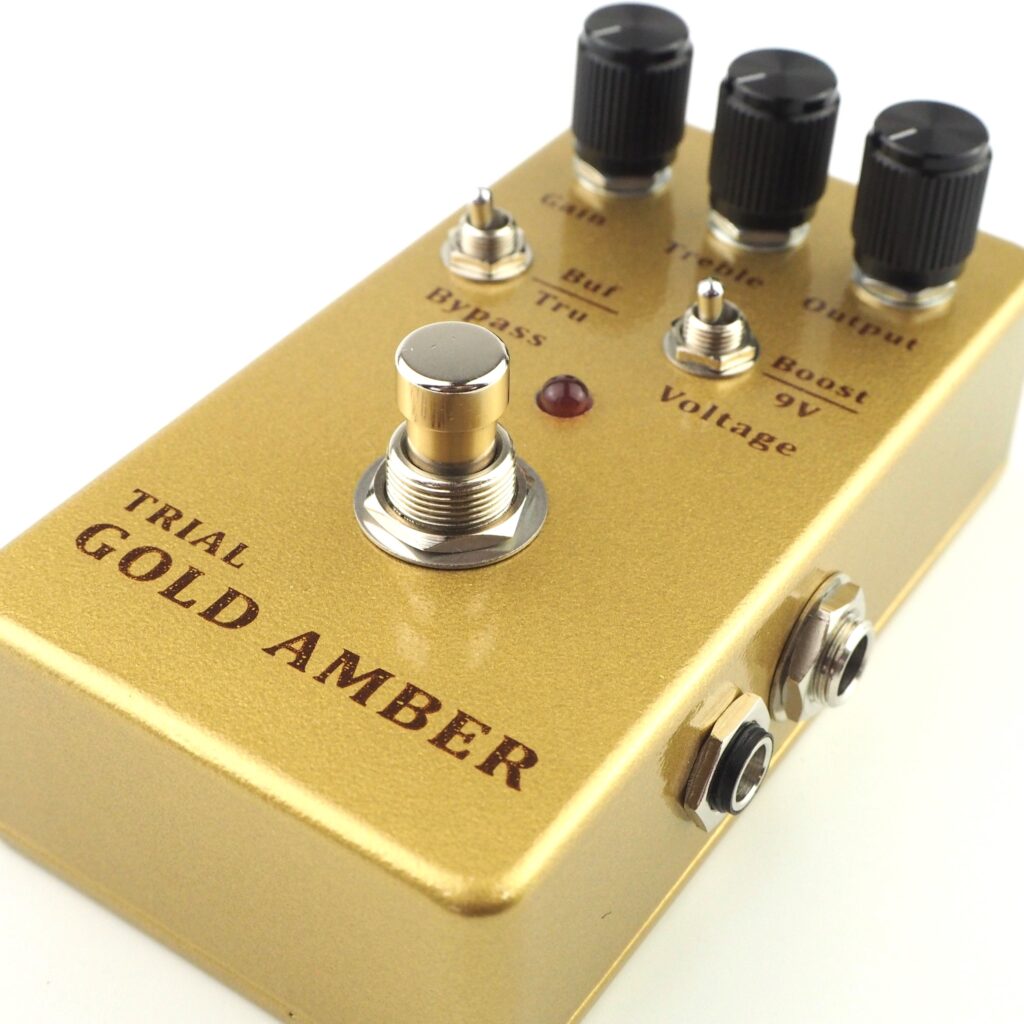 The seeking of a clone sound
I first built a prototype with the basic CENTAUR circuit.
Although the operation was roughly the same, it did not sound the same.
Even though the circuit configuration was the same, the design seemed different.
Fine tuning of resistor and capacitor values was necessary to obtain the same texture at the same knob position.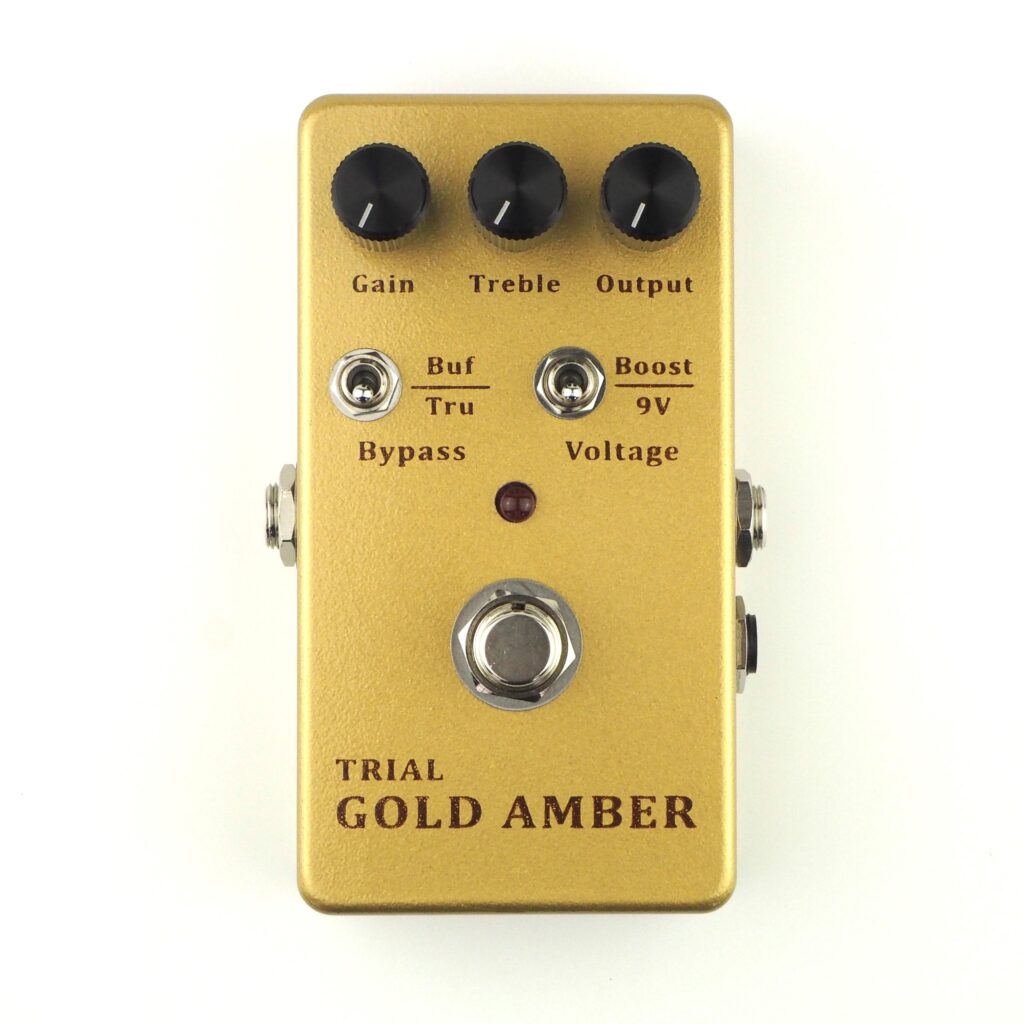 The Search for a Better Sound
KLON CENTAUR has a built-in voltage booster circuit and operates at a higher voltage than the 9V supplied.
However, a higher voltage is not always the right choice to obtain a better sound.
CENTAUR's voltage booster circuit is simplified.
I decided to remove the boost circuit and try to improve the quality of the power supply to the circuit.

I collected the best resistors and capacitors possible, including NOS, and selected the best of the best.
The result is a more attractive texture, both in clean boost mode with the gain turned down and in distortion mode with the gain turned up.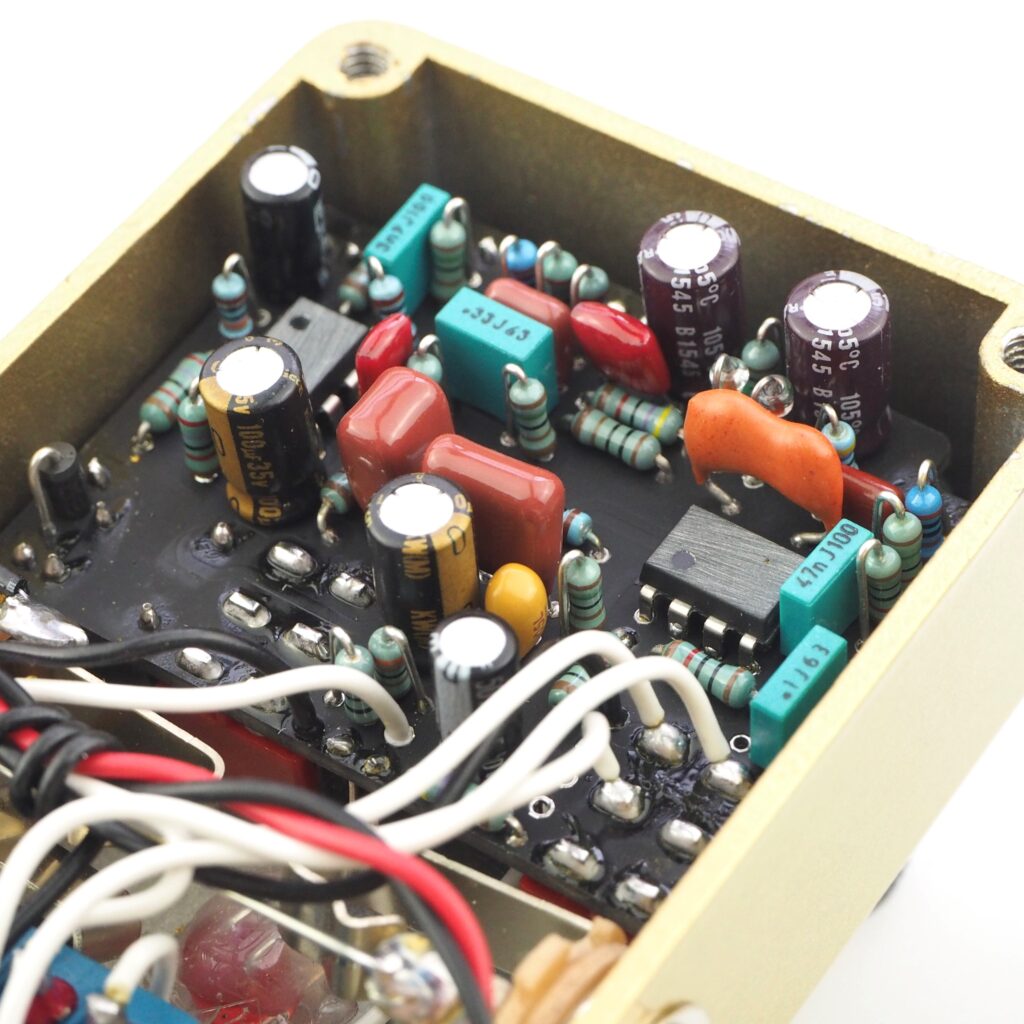 Two additional switches
Bypass mode switch (Buffered / True Bypass)
CENTAUR's Buffer works well even when bypassed, and its sound is very desirable.
However, if you have another buffer that you like, you should use it according to your preference.
This switch allows you to select Buffered Bypass or True Bypass (Buffer Off).
Voltage Boost switch (PURE 9V / BOOST 25V)
The voltage should be boosted or not, depending on the player's preference.
The voltage booster circuit is of higher quality.
If you prefer a boosted sound, you can choose that sound.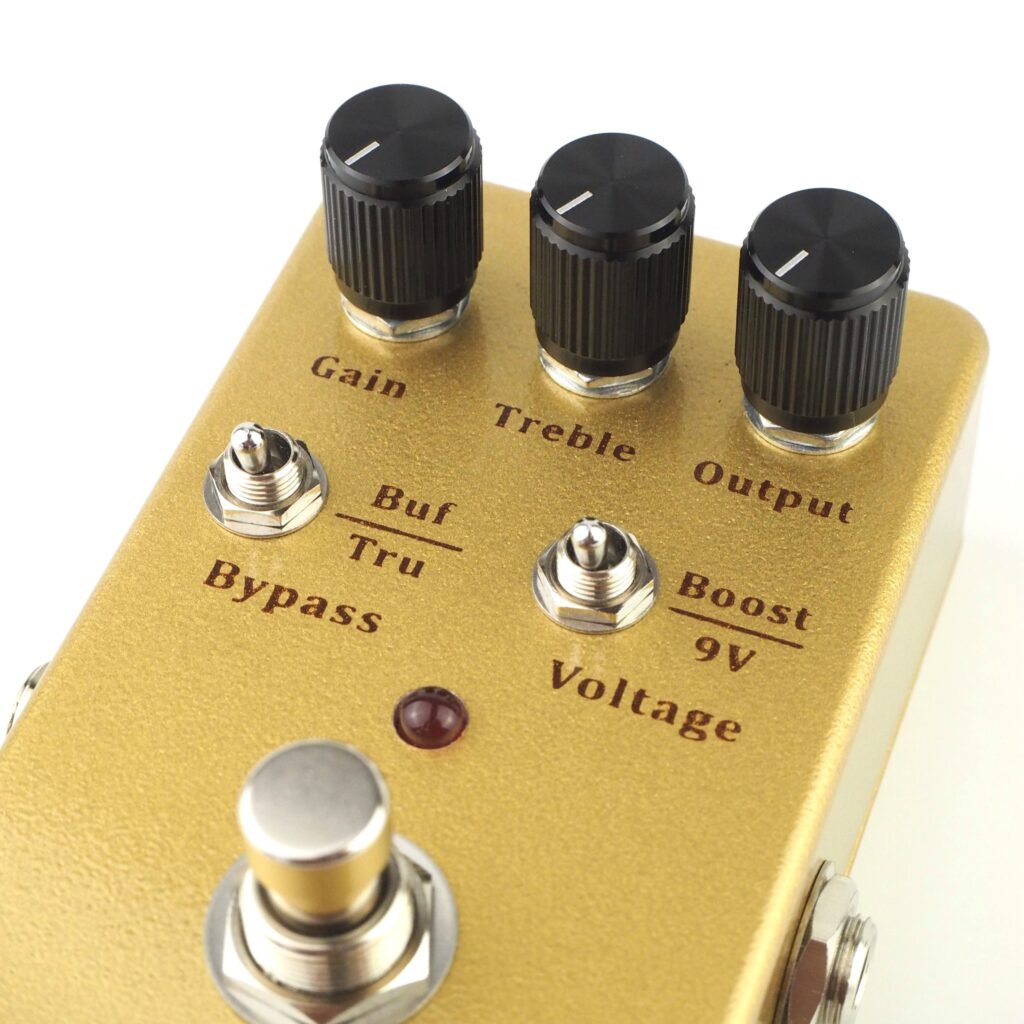 TRIAL Design
This is not a mere copy of a circuit.
Circuit design, component selection, component placement, and the best hand-built integration.
GOLD AMBER is the result of TRIAL's centaur research.
---
Controls:
GAIN
TREBLE
OUTPOT
Bypass mode
Voltage Boost
Jack:
Input
Output
Power:
9V battery
Standard center negative 9VDC supply
Price:
¥53,000+tax